Grapevyneja.com
is now offering display advertising. Based on interactions with the website, our site visitors are primarily interested in entertainment happenings in Jamaica on a yearly basis and come from the US & Canada and Jamaica with music/concert events being the most sought after category.
Our site is a perfect match for the following industries:
Travel & Tours | Weddings | Gifts & Souvenirs | Fashion | Food & Beverage | Entertainment
INVENTORY, PAYMENT & RATES
We currently offer 3 ad zones which are shown below. We accept payments via PayPal. Rates are monthly and are set at a flat rate. We do not provide status reports on ad activity at this time. Email us for rate info. All details will be provided at this time.
PLEASE NOTE: Your ad will not rotate with other ads in that zone. You are allowed to submit animated ads.
We accept GIF, JPEG, PNG files
---
TOP BANNER
468 x 60
Visible on all pages.

---
SIDEBAR BOX
300 x 250
Visible on home page, event description pages, eat, play, escape & regular pages (About,Contact,etc.) & individual article pages.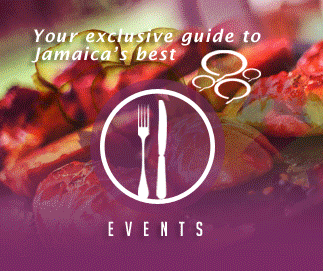 ---
BOTTOM LEADERBOARD
728 x 90
Visible on all pages (Footer Section)